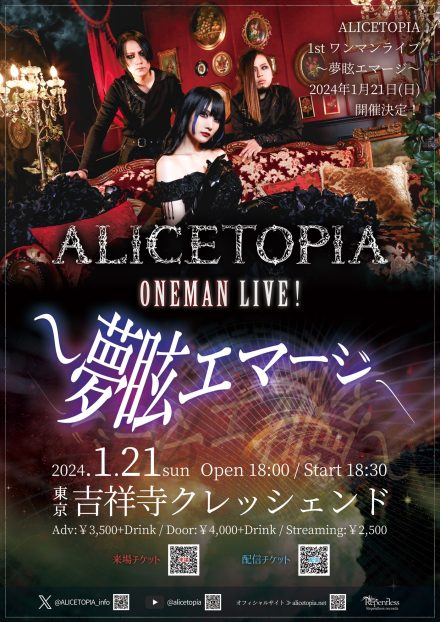 ALICETOPIA Gig
~MUGEN emerge~
Sunday, January 21, 2024
MOVIE
Butterfly Mirage 【Music Video】
In Dreams (OFFICIAL TRAILER)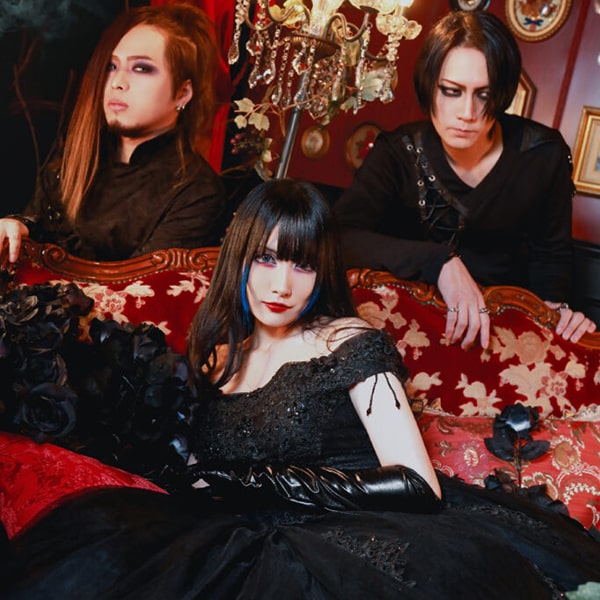 ALICETOPIA
ALICETOPIA was formed in 2016 by Ichi and Minami Maria.
——In Lewis Carroll's story "Alice in Wonderland", Alice wandered in wonderland chasing a rabbit——
At ALICETOPIA, the concept is "invite Alice (audience) who chased a rabbit named Minami Maria to the world of dark fantasy". Feel the unique world and sounds.